What is Industrial Effluent?
Industrial effluent is the wastewater generated from industrial activities, which can contain harmful chemicals and pollutants that are detrimental to human health and the environment. It is a byproduct of various manufacturing processes and typically contains high levels of heavy metals, suspended solids, and organic matter. The contamination of natural resources like water bodies can lead to several environmental issues such as air pollution, soil contamination, and waterborne diseases. Thus, it becomes essential to regulate the discharge of industrial effluent through strict laws and regulations. This blog aims to shed light on industrial effluent in an easy-to-understand language to create more awareness about its impact on our environment.
1. Definition of Industrial Effluent
Industrial effluent is a term used to describe liquid waste that originates from industrial processes. This waste often contains pollutants like organic and inorganic chemicals that pose a threat to the environment and human health. The sources of industrial effluent are diverse and could come from sectors like manufacturing, agriculture, mining and energy production. Effluent treatment is necessary before release into the environment to ensure that it conforms to water pollution regulations and standards set by local authorities. Industrial effluent can also be recycled or treated for reuse, reducing the amount of waste produced. In the next blog section, we'll explore the different types of industrial effluent and the sources of their generation.
2. Types of Industrial Effluent
There are many different types of industrial effluent, and each one carries its own particular combination of pollutants that can be harmful to humans and the environment. From acid and alkali to soluble and insoluble substances, the composition of industrial effluent can vary widely depending on the industry that produces it. Some common sources of industrial effluent include food and beverage production, cloth and shoe production, and electronic manufacturing. Despite the diversity of pollutants, all industrial effluent can be harmful if not properly treated and disposed of. This is why various treatment methods and regulations exist to ensure the safe handling of industrial effluent. In the next section, we will explore the impacts of industrial effluent on the environment and human health, and look at some of the methods used to treat and dispose of this waste safely.
3. Sources of Industrial Effluent
Sources of industrial effluent refer to the industrial processes that generate wastewater, which includes any liquid waste material that comes out of factories or sewage works. Industrial processes such as battery manufacturing, chemical manufacturing, food industry, and iron and steel industry generate effluents that contain various pollutants such as heavy metals, organic compounds, and suspended solids. The industrial effluent degrades the quality of water sources, posing a risk to both the environment and human health. It is important to identify the sources of industrial effluent and manage them effectively to prevent water pollution. In the following sections, we will discuss the various impacts of industrial effluent, treatment methods, regulations and laws for disposal, disposal best practices, recycling and reuse, and the future of industrial effluent management.
4. Impacts of Industrial Effluent on the Environment and Human Health
Industrial effluent has severe impacts on the environment and human health. The untreated wastewaters, which contain hazardous and toxic pollutants, degrade the quality of water in water bodies and affect humans' health by entering into the trophic levels of the food chain. The pollution caused by releasing metals, chemicals, and sewage into the environment leads to significant air, soil, and water pollution. These pollutants pose a risk to both the environment and human health. Poor waste management contributes to climate change and air pollution, directly impacting various ecosystems and animals, including humans. To mitigate these impacts, industrial effluent treatment methods are essential. Moreover, the government has created water pollution regulations and laws for industrial effluent disposal, along with industrial effluent disposal best practices. Industrial effluent recycling and reuse can significantly reduce the pollutants and help in sustainable management. However, various challenges are faced in industrial effluent management, such as lack of awareness, inadequate funding, and technological limitations. Regardless, effective industrial effluent management is essential for the future of the environment and human health.
5. Industrial Effluent Treatment Methods
To effectively manage industrial wastewater from various industries, it is essential to have a strong understanding of industrial effluent treatment methods. Mechanical methods such as filtration and sedimentation are typically used in agriculture industries. Traditional chemical treatment methods include chemical precipitation, adsorption, and ion exchange, while modern methods of treatment involve activated sludge processes and advanced oxidation. Industrial wastewater treatment involves treating water that is highly contaminated by industrial wastes, making it fit for reuse or discharge into the environment. However, it is also important to comply with water pollution regulations and laws for industrial effluent disposal while implementing best practices for effluent recycling and reuse. Despite the challenges faced in industrial effluent management, there is hope for the future through continued innovation and technological advancements.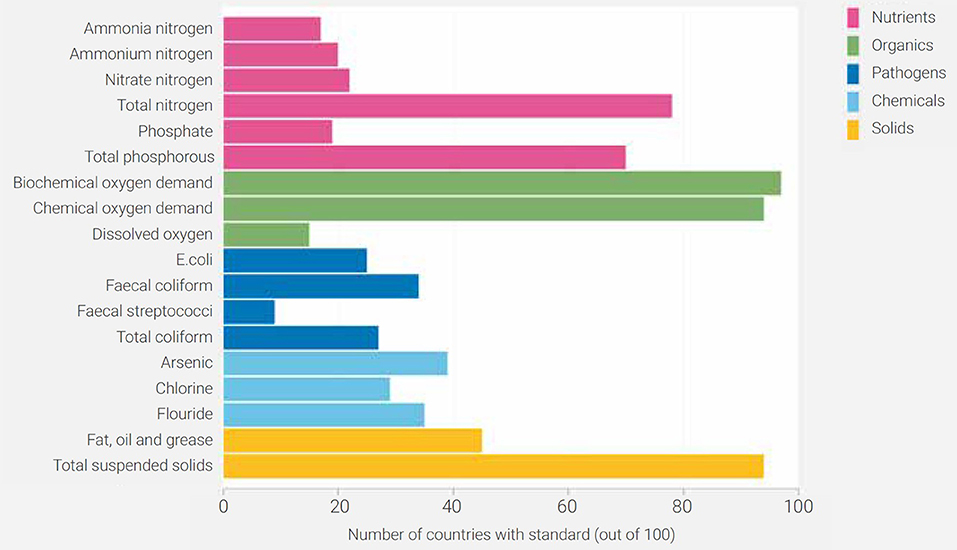 6. Water Pollution Regulations and Laws for Industrial Effluent Disposal
Industrial effluent represents a significant threat to the environment and human health if not properly treated and disposed of. To address this, there are regulations and laws in place for industrial effluent disposal. These regulations vary by country and region but generally aim to limit the amount of pollutants released into water bodies. In addition, they require industries to obtain permits and adhere to standards for effluent discharge. Failure to comply can result in penalties and fines. It is crucial for industries to take responsibility for their effluent disposal and ensure compliance with regulations to protect the environment and public health. Proper disposal methods include treatment through filtration systems, reuse in industrial processes, and recycling. As the world becomes more conscious of the impact of industry on the environment, the focus on enforcing water pollution regulations and laws for industrial effluent disposal will continue to grow.
7. Industrial Effluent Disposal Best Practices
Industrial effluent disposal is a critical aspect of wastewater management. Best practices for industrial effluent disposal are designed to ensure that the waste does not harm the environment, human health, or other living organisms. The treatment of industrial effluent is the first step in disposal, as it removes contaminants and other hazardous chemicals present in the wastewater. The treated wastewater can be then disposed of safely through a variety of methods, including underground wells or discharge into water bodies, provided it meets the set standards as per regulations and laws governing its release. To optimize the best disposal practices, it is recommended that industries should adopt efficient water management practices and prioritize the reduction of the waste generated in their processes. Investing in innovative technologies and reusing the treated effluent can also make a significant contribution to reducing the environmental impact of industrial effluent. Overall, effective implementation of best practices in industrial effluent disposal will positively impact the environment and the community as a whole.
8. Industrial Effluent Recycling and Reuse
Recycling and reusing industrial effluent is becoming increasingly important in industries where water scarcity and environmental concerns are high. Reusing industrial wastewater can help companies reduce their water consumption, lower operational costs, and comply with regulations. After treatment, the purified wastewater can be used for various applications such as cooling, washing, or process water. Some companies even use it for irrigation or landscaping purposes. However, recycling and reusing industrial effluent must be done with caution due to the possibility of residual pollutants. Proper treatment methods must be employed to prevent contamination and ensure public health and safety. Overall, industrial effluent recycling and reuse are essential components of sustainable industrial practices.
9. Challenges Faced in Industrial Effluent Management
Industrial effluent management poses several challenges for industries, regulators and communities alike. Some of the main challenges include the high variability of effluent streams due to the diversity of industrial processes and the potential presence of toxic substances. Additionally, the cost of effluent treatment can be prohibitive for many businesses, particularly small and medium enterprises. The lack of environmental awareness among some industries, and the absence of proper regulations and enforcement mechanisms in some countries also contribute to the challenge of managing industrial effluent. However, there are efforts underway to overcome these challenges through the development of innovative treatment technologies, and the strengthening of policy frameworks and monitoring systems. By working together, industries, regulators, and communities can mitigate the negative impacts of industrial effluent and protect our shared water resources.
10. Future of Industrial Effluent Management
10. Future of Industrial Effluent Management: In the coming years, industrial effluent management is likely to become increasingly important. There will be a greater focus on reducing the release of harmful pollutants into water sources, air and soil, as well as improving the treatment processes that are currently in place. New technologies are constantly being developed to help companies more effectively manage their wastewater, ranging from more efficient filtration and separation methods to the development of new chemical treatments. Regulations and laws around the disposal of industrial effluent will continue to be tightened, making it more important for companies to take a proactive approach to their management. It is likely that there will be an increased emphasis on recycling and reusing industrial effluent, helping to reduce the overall burden on the environment while also conserving resources. However, the challenges associated with industrial effluent management will also continue to evolve, requiring companies to stay up-to-date with the latest technologies and best practices in order to remain competitive and compliant.