As the world's population continues to grow, the demand for clean water has never been higher. Unfortunately, our planet's freshwater resources are becoming increasingly scarce due to climate change and pollution. As a result, many countries around the world have turned to membrane separation technology to purify water for human consumption. In this blog post, we will explore what membrane separation is, how it works, and why it is an effective solution for water treatment. We will also touch on its applications in different industries and some of its benefits over traditional water treatment methods. From household filtration systems to large-scale industrial projects, membrane separation is transforming the way we access clean water.
1. Introduction to Membrane Separation
The section of the blog titled "Introduction to Membrane Separation" provides readers with a basic understanding of how membrane separation works to treat water. Membrane separation technology has been widely used for various industrial applications, especially for wastewater treatment and metal recovery. The section also covers the history and evolution of membrane separation technology and its three basic principles, namely adsorption, sieving, and electrostatic phenomenon. The barrier function of membranes in water treatment is explained in detail, along with the benefits of using membrane separation technology for water treatment. By the end of the section, readers will have a good grasp of how this technology revolutionized the water treatment industry and its potential for future developments. The next sections will go into further detail on specific applications of membrane separation and its benefits.
2. Basic Principles of Membrane Separation
In membrane separation for water treatment, the basic principle revolves around the membrane's ability to selectively filter materials and substances based on permeability. This process is vital in removing unwanted particles and contaminants from the water. The semi-permeable membrane acts as a filter, allowing only specific molecules to pass through while blocking others. Different types of membrane separation processes, such as microfiltration and reverse osmosis, rely on different principles such as adsorption, sieving, and electrostatic phenomenon. These processes offer high separation factors under mild conditions and low energy requirements, making them an essential tool in treating water. Moving forward, new advancements in membrane separation technology will continue to push the boundaries of water treatment and expand its applications in different industries.
3. History and Evolution of Membrane Separation
The history and evolution of membrane separation technology have been remarkable over the years. From basic principles to practical applications, membrane separation has become a crucial technology in water treatment. Membrane science and technology have experienced a long period of historical development that has resulted in a broad range of problems being covered, from particles to molecules. Pervaporation, a separation technique that combines membrane permeation and evaporation, has been developed employing different types of membranes to enable the selective separation of certain individual substances or substance mixtures. This technique has been proven to be effective in energy-saving membrane separation processes, particularly for wastewater treatment. Electrodialysis has also been employed with great success in wastewater treatment. The evolution of the membrane separation technology for wastewater treatment has been evident in the increased number of patent applications published in recent years. Furthermore, the technology is expected to play a crucial role in future sustainable production. All this makes membrane separation technology a crucial area of research for scientists in the field. In conclusion, the history and evolution of membrane separation technology have contributed to its unique applications and have paved the way for further research and development in the field.
4. Applications of Membrane Separation for Water Treatment
Applications of Membrane Separation for Water Treatment are numerous and varied. This technology has been used for over 50 years to treat drinking water, industrial wastewater, and process water. Membrane filtration is especially effective at removing particles, suspended solids, and biological contaminants, while nanofiltration is best for organic and inorganic contaminants. Moreover, membranes can also act as barriers to remove excess minerals and hardness from water. They are effective at removing bacteria and viruses from water and can even treat seawater or brackish water for municipal or industrial use. This technology has numerous benefits, including high efficiency, low energy consumption, and low operating cost. As the demand for water treatment continues to grow, the membrane separation technology will likely keep evolving to meet the needs of various applications.
5. Membrane Filtration for Removing Particles in Water
Membrane filtration, a type of membrane separation technology, is widely used for removing particles in water treatment. This method involves passing water through a membrane with tiny holes that trap suspended solids, sediment, and other pollutants while allowing water molecules to pass through. The result is clean, clear water that is free of impurities such as TSS and turbidity. Membrane filtration is highly efficient and effective in producing a constant quality of treated water. Additionally, it can be easily integrated into existing water treatment systems and requires less space than other conventional treatment methods. Membrane filtration has come a long way since its first use and is now widely adopted in many industrial and municipal applications.
6. Nanofiltration for Wastewater Treatment and Concentration
Nanofiltration (NF) is a promising technology for wastewater treatment and reuse. As a membrane technology with a pressure-driven process, NF selectively removes components of size close to the nanometer, making it effective in removing contaminants from wastewater. NF has proven to be useful in a variety of industrial applications, and its application in water and wastewater treatment is continually evolving. In this section, we explore the benefits of using NF for wastewater treatment and concentration. With the rising demand for clean water globally, NF offers a sustainable solution to reduce the dependence on fresh water sources. The review also looks at the fouling challenges and the outlook to control integrity, selectivity, and chlorine resistance. In conclusion, NF technology presents a very promising membrane application for future waste treatment and better management of water resources.
7. Barrier Function of Membranes in Water Treatment
Membrane separation in water treatment is an efficient process that uses membranes as a barrier to prevent unwanted substances from passing through. Membranes allow water to pass through while stopping contaminants and pollutants from being present in the final product. In this section, the focus is on the barrier function of membranes in water treatment. The ability to provide a physical barrier allows for selective removal of undesirable components from water. This process results in clean and safe water, which has become an integral part of wastewater treatment or drinking water systems. The benefits of membrane separation technology, such as high processing efficiency and small occupation area, make it a superior alternative to the conventional water treatment method. Ultimately, membrane separation is a promising technology that will continue to evolve and have a significant impact on water treatment in the future.
8. How Membrane Separation Works
Membrane separation is one of the most effective methods used in water treatment today. This process works by using a semipermeable membrane to filter out unwanted particles and impurities in water. The membrane acts as a barrier that only allows specific-sized particles and molecules to pass through while trapping larger ones. The process involves several steps, including pre-treatment, membrane separation, and post-treatment. During pre-treatment, the water is filtered to remove large particles that may damage or clog the membrane. For the membrane separation, the water is passed through the membrane under high pressure, and contaminants are caught on the membrane surface to produce clean water. Finally, post-treatment involves adding chemicals to disinfect the water before it is sent to be consumed. Membrane separation has numerous benefits, including energy efficiency, cost-effectiveness, and easy maintenance. It is a highly reliable and efficient process that ensures clean and safe water for consumption.
9. Benefits of Membrane Separation for Water Treatment
The benefits of membrane separation for water treatment are vast and noted. Firstly, it's easy to remove pathogens and solid liquid separation through ultrafiltration and microfiltration. Membrane separation technology is relatively energy-efficient and cost-effective compared with other water treatment processes. The technology's high retention efficiency of pollutants, bacteria, viruses, and particles makes it a promising technology for the future. The membranes offer precise and consistent pore size, highly-selective porous material, which enables more efficient contaminant removal, producing high-quality water while also reducing maintenance costs. Additionally, membrane-based technologies are highly scalable and adaptable, making them applicable for a wide range of water treatment applications, including industrial wastewater treatment and desalination. In conclusion, the integration of membrane separation technology in water treatment can provide a highly effective and efficient process in providing fresh, safe, and clean water for communities.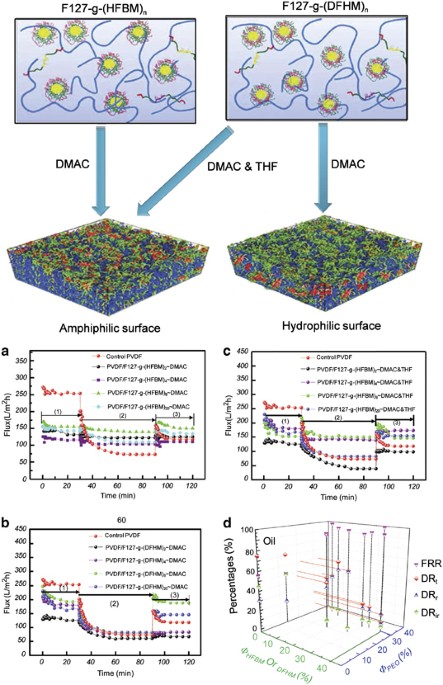 10. Conclusion and Future Developments in Membrane Separation Technology
In conclusion, membrane separation technology has brought significant advancements to the field of water treatment. Its basic principles of adsorption, sieving and electrostatic phenomenon have proved to be effective in separating particles and molecules from water. Nanofiltration has been particularly useful in wastewater treatment and concentration. Membrane filtration has contributed to removing particles in water, while the barrier function of membranes has been critical in water treatment. Moving forward, the use of membrane separation technology is expected to continue to grow in popularity due to its many benefits such as high separation efficiency and low energy consumption. Future developments may include improving membrane stability and finding ways to reduce the strict requirement of water for its processes. Overall, membrane separation technology has been an effective and efficient solution for water treatment and promises to continue making strides in the future.