The Ultimate Guide to Membrane Filters: Everything You Need to Know
Membrane filtration is a widely used process that separates and purifies substances in a fluid. It is a technique that uses a membrane filter to separate particles from the fluid based on their size, shape, and charge. The filter is made up of a thin layer of material with tiny pores, which permits the fluid to pass through while retaining larger particles. Membrane filters are commonly used in various industries, including pharmaceuticals, food and beverage, biotechnology, and water treatment. In this blog post, we will delve deeper into what membrane filtration involves, how it works, its applications and benefits.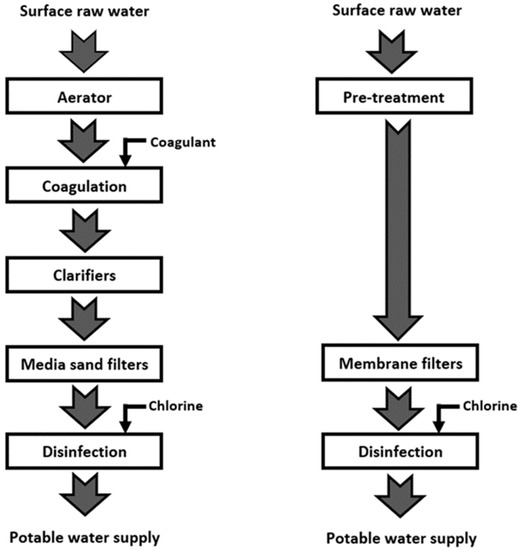 1. Introduction to Membrane Filters
In this blog, you'll learn about membrane filters, a physical separation method that separates molecules of different sizes and characteristics. There are many different types of filters available, from filter membranes for filtering organic solvents and aqueous solutions for HPLC to disposable syringe filter units. The process of membrane filtration is used to clarify and sterilize heat-labile proteins in water treatment. Membrane filters act as a barrier to separate contaminants from water or remove particles contaminating the water. Understanding the properties of membrane filters is important when selecting the ideal filter material for your needs.
2. Types of Synthetic Materials used in Membrane Filters
Membrane filters are made from a wide range of synthetic materials, including cellulose acetate, Teflon, polyamide, and more. Each material has different properties that make it suitable for specific applications. For example, polyamide membranes are often used for water filtration due to their high resistance to fouling and ability to remove small particles. Cellulose acetate membranes are commonly used in laboratory applications for their low protein binding properties. Teflon membranes, on the other hand, can withstand harsh chemical environments and are often used in the pharmaceutical industry. It's important to understand the characteristics of each material when selecting the ideal membrane filter for a specific application. By selecting the right material, users can ensure that they are getting the best possible results and maximum efficiency from their membrane filtration process.
3. Membrane Filtration Process: Separating Molecules by Size and Characteristics
Membrane filtration is a physical separation method that utilizes a selectively-permeable membrane to separate molecules of different sizes and characteristics. The membrane determines what material will pass through based on its chemical properties and size, allowing for effective filtration of contaminants in water. Membrane filters have a defined pore size and structure, making them more effective than depth filters at preventing particles above a certain size from passing through. This process is utilized in wastewater reclamation/reuse and drinking water treatment for removing PhACs and other contaminants. Understanding the properties and selecting the ideal membrane filter is vital in the membrane filtration process. In this blog, readers will also learn about the types of synthetic materials used in membrane filters, the mechanical filtration technique, and the advantages of Durapore® membrane filters. They will be able to understand how membrane filters can be used for sterilization to ensure safe and clean water for drinking and other applications.
4. How Membrane Filters Remove Contaminants in Water
Membrane filters are effective in removing various types of contaminants present in water. The filtration process is based on the retention of contaminants on the membrane surface. This separation process is dependent on the size, shape, and characteristics of the molecules. Membrane filters remove dissolved and particulate contaminants, including bacteria, viruses, and turbidity. The treatment process is efficient because it provides absolute removal of particulate contaminants from the feed stream. The energy required for this process is minimal, making it an ideal choice for water treatment. Additionally, membrane filtration processes are among the leading technologies in the field of water treatment. Different types of membrane filters are used in water treatment, including UF and RO. UF membranes remove large particles, while RO membranes can remove nearly all inorganic contaminants from water. It is the multi-barrier approach for water treatment. Overall, membrane filters are highly effective in removing contaminants from water and provide safe, clean drinking water.
5. The Mechanical Filtration Technique of Membrane Filters
Membrane filtration is a mechanical filtration technique that forms one of the most effective barriers against particulate matter. It uses a physical separation process to separate molecules of varying sizes and characteristics, with nanofiltration membranes being one of the most popular. Membrane filters are biologically inert and use a range of synthetic materials, including cellulose acetate and cellulose nitrate, to produce precision filters with closely controlled pore sizes. Household membrane filters use microfiltration and ultrafiltration membranes, and Whatman track-etched membranes are also available. Even though membrane filters can separate pathogens from water effectively, they are subject to fouling, which may lower their efficacy. To select the ideal membrane filter, one must consider the properties of hydrophilic and hydrophobic membranes, as well as the advantages of the Durapore® membrane filters. The mechanical filtration technique of membrane filters is an essential process for removing contaminants from water.
6. Understanding the Properties of Membrane Filters
A key aspect of selecting the ideal membrane filter for a particular application is understanding the various properties of these filters. Membrane filters are typically made from synthetic materials such as cellulose acetate and nylon. They are rated based on attributes like pore size, pore density, and thickness. The wettability of the membrane is another crucial property which is determined by the chemical composition of the surface. Hydrophilic membrane filters are usually preferred in sterile filtration applications. While nanofiber filters can be effective at filtering various components, their low mechanical strength can impact their performance over time. Meanwhile, molecular filter membranes have been experimented with for many years. By understanding these properties, users can select the ideal membrane filter for their needs, whether it is for HPLC samples, water filtration or air particle separation.
7. How to Select the Ideal Membrane Filter
When it comes to selecting the ideal membrane filter, there are various factors to consider. As mentioned in previous sections, the type of synthetic material, pore size, solvents compatibility, and membrane-sample compatibility all play vital roles. Additionally, the filtration method and the end-use of the filtered solution should also be taken into account. Hiring a specialist can help in making the most effective selection. When ordering, it's important to specify the appropriate membrane pore size and material. Choosing hydrophilic membranes like PVDF or PES can offer better filtration results. Also, keep in mind the advantages of Durapore® membrane filters, which provide high flow rates, low protein binding, and stability under a wide range of pH and temperatures. When selecting the ideal membrane filter, it all comes down to giving careful consideration to numerous factors, from the type of solution being filtered to the affinity of the relevant membrane, to ensure optimal results.
8. Hydrophilic vs Hydrophobic Membrane Filters
Hydrophilic and hydrophobic membranes are two types of synthetic materials widely used in membrane filters. Hydrophilic filters have a high affinity for water and other polar solvents, making them ideal for filtering aqueous solutions. On the other hand, hydrophobic filters repel water and are recommended for gas filtration. When selecting the ideal membrane filter, it is important to consider the properties of the membrane material, including its hydrophilic or hydrophobic nature. In addition, factors like pore size, thermal resistance, and chemical compatibility should be taken into account. Regardless of their properties, both hydrophilic and hydrophobic membranes offer a mechanical filtration technique that can effectively remove contaminants in water and other fluids. Also, membrane filters are widely used for sterilization, making them a popular choice in various industries. Overall, selecting the right membrane filter and understanding its properties can make a significant difference in the efficiency of the filtration process.
9. Advantages of Durapore® Membrane Filters
Durapore® membrane filters made of Polyvinylidene fluoride (PVDF) offer various benefits in terms of high flow rates, broad chemical compatibility, and low extractables while providing a significant reduction in protein binding compared to other membrane filters like nylon and PTFE. These hydrophilic filters are recommended for liquid filtering purposes where protein binding is a concern, while the hydrophobic filters are suitable for gas filtration. Durapore® membrane filters allow for maximum recovery of filtrates while retaining or removing biological contaminants. Additionally, these filters are available in different pore diameters and sizes as per the users' requests. Durapore® membrane filters are a reliable choice to achieve high-quality filtration results for protein solutions, pharmaceuticals, and water filtration processes. Moreover, the 0.22 μm Durapore® membrane filter plays a significant role in ensuring particulate and bacteria-free water in the Milli-Q® IQ, IX, and EQ 7 series. In conclusion, Durapore® membrane filters offer excellent filtration performance and broad chemical compatibility that makes them an ideal choice for filtration applications in various industries.
10. Using Membrane Filters for Sterilization
Membrane filters are widely used in sterilization processes, particularly in the microbiology laboratory. This versatile filtration technique can sterilize large batches of liquids, making it an efficient and convenient solution for many applications. Most membrane filters used in healthcare are microporous and capable of retaining particles in the 0.1-10-micron size range. Sterilization by filtration is commonly used to render fluids free of microorganisms, particularly for heat-sensitive materials. Membrane filters come in sterilized sealed packs, and each filter must be removed carefully to prevent introducing bacteria into the filtering environment. Furthermore, the Membrane Filtration (MF) method is a useful tool for estimating bacterial populations in water. Overall, membrane filtration is an essential method in the laboratory, providing a reliable and easy-to-use solution for sterilizing liquids.