The membrane filter technique is a commonly used method in the field of microbiology and environmental science. It involves the use of a thin, porous membrane to physically filter microorganisms and particulate matter from a liquid sample. The resulting filtrate can then be analyzed for the presence of specific microorganisms or substances. This technique is widely used in water and wastewater treatment, food and beverage processing, pharmaceuticals, medical research, and many other fields. In this blog post, we will take an in-depth look at the membrane filter technique and how it works. We will also explore its applications, advantages, limitations, and best practices for using it effectively. So whether you are a student of science or simply interested in learning more about this powerful method for microbial analysis, read on to discover everything you need to know about the membrane filter technique!
1. Introduction to Membrane Filtration: What is it?
Membrane filtration is a physical separation method that utilizes a semi-permeable membrane to separate molecules of different sizes and characteristics from a liquid or gas stream. It has become an effective and widely accepted technique for testing fluid samples for microbiological contamination, as it allows one to isolate and concentrate microorganisms from large volume samples. In the late 1950s, the Membrane Filter (MF) Technique was introduced as an alternative to the Most Probable Number (MPN) procedure for microbiological assessment, and it has since become a popular method in water quality assessment. Membrane filtration is also used in other processes such as reverse osmosis, ultrafiltration, and nanofiltration, which use different pore sizes of membranes. Understanding the principle and porosity of membrane filters is important to accurately interpret the results of any testing procedure involving them. The following sections will provide more insight into the advantages and disadvantages of membrane filtration, as well as its applications in water testing and other industries.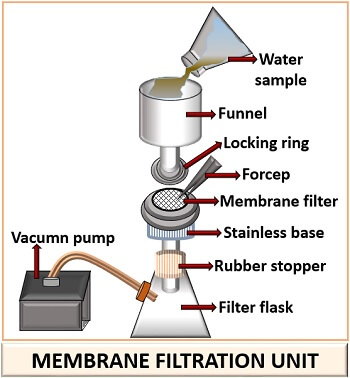 2. The Principle of the Membrane Filter Technique Explained
The membrane filter technique for testing fluid samples is a reliable and effective method used by many industries. This technique is based on the principle of physical separation, where a microporous membrane material acts as a filter, separating particles or molecules from a liquid or gas stream. By passing the raw material liquid through the membrane, substances such as bacteria, microorganisms, particulates, and organic material can be removed. The porous membrane is designed with a particular pore size or molecular weight cut off, allowing it to retain certain particles while allowing other contaminants to pass through. The membrane filter technique is a preferred alternative to the most probable number method for the microbiological testing of water due to its high accuracy and sensitivity. Although there are both advantages and disadvantages to this method, its importance in ensuring the safety and quality of water cannot be overstated.
3. Understanding the Porosity of Membrane Filters
Understanding the porosity of membrane filters is crucial to fully grasp the mechanics of membrane filtration. Porosity refers to the size of the openings in the membrane, which can vary depending on the material of the filter. Membrane filters with decreasing porosity towards the depth are more efficient at removing particles from the fluid, making them a popular choice for water testing. For microfiltration membranes, porosity can be quantified using specialized devices called porometers that use capillary flow porometry to measure the pore sizes. It is also important to note that the choice of membrane filter pore size depends on the specific application and the substance being filtered. Overall, understanding porosity is essential for selecting the appropriate membrane filter for optimal filtration results.
4. Membrane Filtration vs Most Probable Number (MPN) Method
When it comes to testing for microbiological contamination in water, two common methods are Most Probable Number (MPN) and Membrane Filtration (MF). The MPN method involves testing multiple samples in a series of dilutions, and calculating the likely number of coliforms present based on positive results. The MF technique, on the other hand, isolates individual colonies of bacteria on a membrane filter. While the MPN method may provide a quicker positive result, the MF technique offers the advantage of isolating discrete colonies of bacteria, providing a more accurate quantitative result. Additionally, the MF technique is generally preferred due to its simplicity and ease of use compared to the MPN method. Understanding the differences between these two methods is important for choosing the best approach for testing microbiological contamination in water samples.
5. Advantages and Disadvantages of Membrane Filtration
Membrane filtration has both advantages and disadvantages in its application for particle separation. One advantage of membrane filtration is its efficiency in removing particles or molecules from a liquid or gas stream. It allows for physical separation of molecules based on their size and properties. Additionally, membrane filtration can be used effectively in water quality assessment by trapping and identifying microorganisms through the use of a special membrane filter.
However, membrane filtration is prone to membrane fouling effects which decreases its permeate flux. Expensive cleaning and regeneration schemes may be required to maintain its efficiency. The method also has a limited lifetime before it experiences membrane fouling, and the cost of filtration membranes can be high. It is important to weigh the advantages against the disadvantages when choosing to use membrane filtration as a particle separation method. Overall, its unique properties and capabilities make it a valuable technique in numerous applications.
6. Types of Filtration Membranes According to Pore Size or Molecular Weight Cut Off
In membrane filtration, the classification of filtration membranes according to pore size or molecular weight cutoff is essential. There are distinct types of filtration membranes, such as microfiltration, ultrafiltration, nanofiltration, and reverse osmosis. Microfiltration uses membranes with a pore size of approximately 0.03 to 1.0 microns, while ultrafiltration has a nominal molecular weight limit of 10 to 100 kDa. The nanofiltration technique presents a lower molecular weight cutoff, while reverse osmosis has the smallest pore size. The molecular weight cutoff, which describes the membrane's pore size or rejection capability, is a critical term in membrane filtration. Understanding these different types of filtration membranes can help determine the appropriate membrane filter for specific applications, whether it is for water testing or surface disinfectant assessment.
7. How Does Membrane Filtration Work for Water Testing?
Membrane filtration is a popular method for water testing due to its reproducibility and simplicity. It involves passing water through a porous membrane filter, which retains bacteria and other microorganisms on its surface. To use this method, a known volume of water is filtered through the membrane, and the collected microbial cells are then counted or cultured. The type and size of filter membrane used depends on the desired sensitivity of detection and the characteristics of the water being tested. Membrane filtration is commonly used for monitoring the microbiological quality of drinking water, swimming pools, and other aquatic environments. It is a valuable tool for ensuring public health and identifying contamination sources.
8. Importance of Membrane Filtration for Microbiological Contamination Testing
The membrane filtration technique is an essential tool for testing fluid samples for microbial contamination. By separating the sample matrix from the microorganisms of interest, the filtration procedure eliminates interfering components that could interfere with accurate analysis. This method is widely accepted in laboratories across the globe and is especially useful for examining water samples from various sources. Membrane filtration plays a significant role in assessing the quality of water as coliform bacteria can serve as an indicator of microbial contamination levels. The technique helps to establish whether the water is safe to consume or whether it requires treatment. Overall, membrane filtration is an effective and reliable method for identifying and measuring the level of microbial contamination in fluid samples.
9. Membrane Filtration as a Physical Separation Method
Membrane filtration is a physical separation method that uses a selectively-permeable membrane to separate substances of different sizes in a liquid medium. This method is widely used in water testing to separate and quantify microbiological contaminants. Membrane filtration is an effective and more accurate alternative to the Most Probable Number (MPN) method, which relies on bacterial growth in culture media. The application of membrane filter technique is not limited to water testing, but it also finds utility in food industry, biotechnology, and wastewater treatment. The porosity of membrane filters is critical in determining their effectiveness in separating substances. Thus, understanding the different types of filtration membranes available is essential to select the most appropriate one for a particular application. Membrane filtration setups allow for precise control of the separation parameters, such as pressure and the size of the pores on the membrane. This facilitates the separation of components at a high degree of accuracy, making membrane filtration one of the prime techniques for liquid-liquid separations.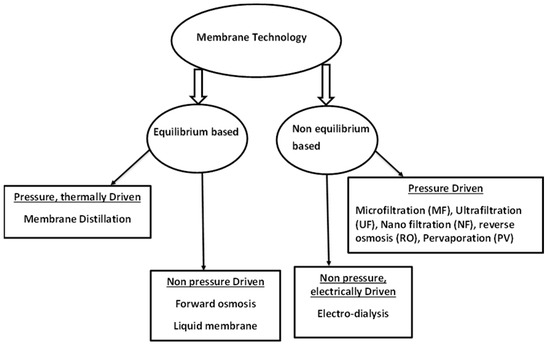 10. Application of Membrane Filter Technique in Surface Disinfectant Assessment
The membrane filter technique has numerous applications, including the assessment of the surface disinfecting activity of various disinfectants. This method involves using a membrane filter that acts as a barrier, allowing small particles to pass through and blocking larger ones. The surface to be tested is inoculated with bacteria and treated with the disinfectant being evaluated. The membrane filter is then placed over the surface and pressed down, trapping any remaining bacteria. By assessing the number of bacteria that pass through the membrane filter, the effectiveness of the disinfectant can be determined. This technique is a valuable tool in identifying the most effective surface disinfectants and ensuring that they meet necessary safety requirements. It is just one example of how the membrane filter technique can be used for microbiological contamination testing.