Industrial wastewater is a growing concern around the world, as the rapid pace of industrialization continues to impact our planet's delicate ecosystem. To mitigate this impact, many industries have implemented wastewater treatment systems. One crucial component of these systems is an industrial wastewater flow meter. This device is used to measure the flow rate of wastewater through pipelines and can help industries monitor their water usage and identify potential leaks or inefficiencies. In this blog post, we will explore the importance of industrial wastewater flow meters and discuss how they are used to improve water management in various industrial sectors.
1. What are Industrial Wastewater Flow Meters?
Industrial wastewater flow meters are devices used to measure the flow of liquid waste or sewage water in industrial settings. These meters play a crucial role in ensuring effective water management, as they provide accurate data that can help identify areas for improvement and optimization. Sewage flow meters work by using a variety of methods to measure the volume and velocity of wastewater passing through a pipe or channel, including magnetic, ultrasonic, and mechanical technologies. The importance of measuring wastewater flow in industrial settings cannot be overstated, as excessive or inadequate flow can result in costly damages and negative impacts on water quality. When selecting a flow meter for industrial wastewater management, it is important to consider factors such as accuracy, durability, and compatibility with existing equipment. Trustworthy manufacturers such as Blue White Industries offer a range of high-quality flow meters to meet the needs of various industries. Proper management of industrial wastewater is essential for preserving water resources and protecting the environment, and accurate flow measurement is a crucial aspect of this process.
2. How do Sewage Flow Meters Work?
Sewage flow meters work by measuring the flow rate of wastewater moving through pipes. The meters determine the volume of sewage that is moving through the system by using sensors to detect changes in the pressure, velocity, or fluid characteristics of the wastewater. These sensors then send signals to a display or recording device, which converts the information into a volume measurement. Accurate measurement of sewage flow is important for determining the amount of contamination in the water and identifying potential problems in the system. Sewage flow meters are critical for ensuring the safe and effective management of wastewater in industrial settings, helping to prevent potential environmental hazards and ensuring compliance with regulatory requirements. Companies like Blue-White Industries offer a range of sewage flow meters that provide accurate and reliable measurements for effective wastewater management.
3. Importance of Measuring Wastewater Flow in Industrial Settings
The importance of accurate flow measurement in wastewater treatment plants cannot be overstated. It is a vital aspect of industrial wastewater management and plays a key role in ensuring the water's quality and purity. A reliable flow meter is critical for maintaining water GHG emissions and detecting changes or irregularities in the flow. Without accurate flow measurements, the wastewater treatment process cannot define the treatment conditions needed to properly remove pollutants from the water. Different types of flow meters are available for water and wastewater management, and ultrasonic meters provide real-time flow measurements. Blue White Industries is a trusted manufacturer of flow meters, and choosing the right flow meter for the industry is crucial to maintain a healthy and productive environment. A career path program is also available for those interested in working in the drinking water and sanitation sector. It is important to prevent raw sewage reserve with effective treatment methods to avoid any negative impacts on water quality.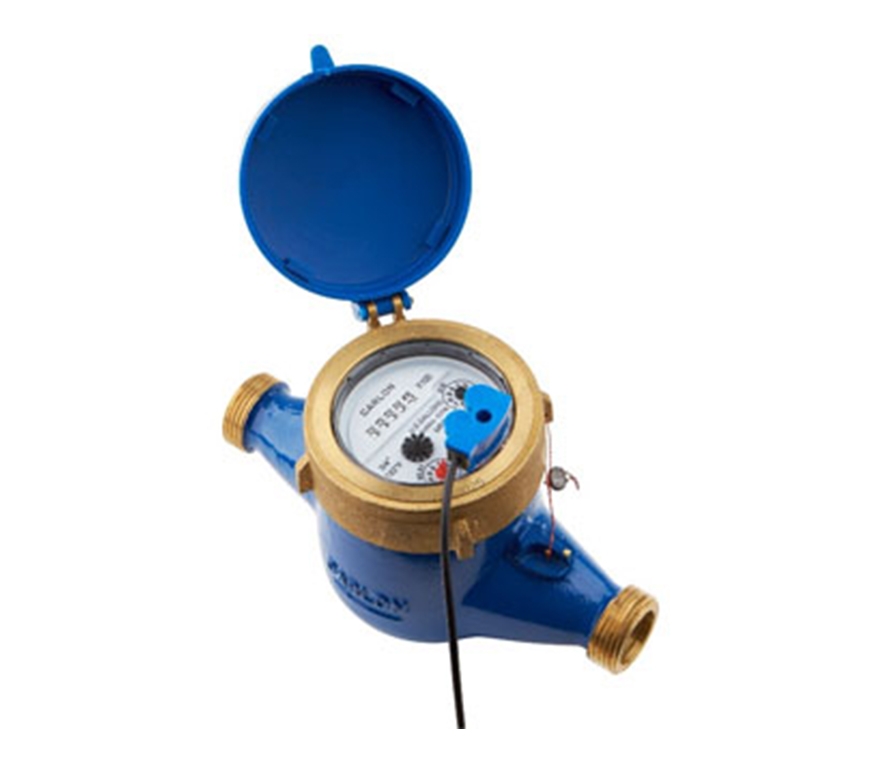 4. Different Types of Flow Meters for Wastewater Management
4. Different Types of Flow Meters for Wastewater Management
Accurately measuring wastewater flow is crucial for proper management of industrial wastewater. There are various types of flow meters available, each with its distinct advantages. Electromagnetic flow meters are the most commonly used for wastewater management since they are reliable in detecting changes in flow and can measure liquids with high concentrations of suspended solids. Ultrasonic flow meters are good alternatives for non-invasive applications since they don't require pipes to be cut, and they measure flow by clamping onto the pipes. Doppler flow meters use ultrasonic waves that bounce off of moving objects within the liquid to determine its flow rate, whereas magnetic flow meters use a magnetic field to measure the flow of conductive liquids. By choosing the right type of flow meter for a particular application, accurate and efficient wastewater management can be ensured.
5. Advantages of Ultrasonic Flow Meters for Water and Wastewater Management
Ultrasonic flow meters are becoming increasingly popular for measuring water flow and managing wastewater in industrial settings. They provide numerous advantages, including non-intrusive installation, minimal maintenance, accurate readings, and compatibility with a wide range of liquids. In addition, ultrasonic flow meters are not affected by the presence of solids, gases, or high viscosity fluids in the water or wastewater, making them ideal for measuring industrial effluents. The use of ultrasonic flow meters in water and wastewater management is essential for maintaining efficient operations, preventing environmental contamination, and complying with regulatory requirements. By choosing a trusted manufacturer like Blue White Industries and selecting the right flow meter for their specific industry, companies can improve their overall productivity and sustainability while ensuring the quality of their water resources.
6. Blue White Industries: A Trusted Manufacturer of Flow Meters
When it comes to wastewater management, choosing a trusted manufacturer of flow meters is essential. Blue White Industries is a reliable and experienced manufacturer of industrial-grade flow meters that are widely used for measuring the amount of fluid passing through them. With over 20 years of experience as a global provider, they offer a wide range of flow meters designed for different applications, including low flow and chemical metering pumps. Their products are known for their accuracy, robustness, and innovation, such as the MS-6 Ultrasonic Flowmeter designed for the water and wastewater treatment industries. Choosing Blue White Industries assures quality and reliability for monitoring wastewater flow, which is crucial for effective wastewater management and protecting the environment.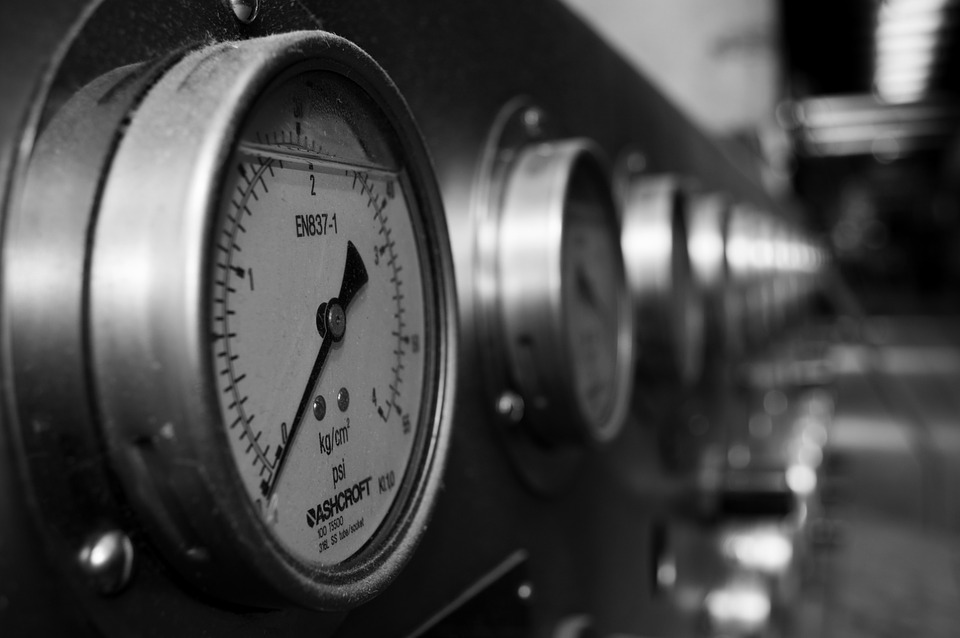 7. How to Choose the Right Flow Meter for Your Industry
Choosing the right flow meter for your industry is crucial for maintaining efficient operations and accurate measurements. As discussed in previous sections, factors such as the type of fluid to be measured and the environment in which the meter will be used must be carefully considered. Other important considerations include the required accuracy of the meter, the flow rate range, and the pressure capabilities. Calibrating the meter and ensuring it meets industry standards is also essential. One manufacturer trusted by professionals in the water and wastewater industry is Blue White Industries, who offer a range of reliable flow meters. When making a decision, it is also important to consider the long-term costs of maintenance and potential upgrades. Selecting the right flow meter can help achieve successful and sustainable wastewater management.
8. Career Path Program for Workers in Drinking Water and Sanitation Sector
The career path program for workers in the drinking water and sanitation sector is essential in honing the skills and expertise of aspiring individuals. Water students benefit from a comprehensive, structured training in key competencies that support their learning and career development. Each course has a set of impact indicators used for measuring program performance, such as definitions, calculation, sources of data, issues, and target values. The program focuses on providing potential career pathways for workers and guiding them through their career development. The GWSP supports governments in achieving the water-related Sustainable Development Goals by generating innovative global knowledge and the industry sector EHS guidelines are designed to be used in potable water treatment and distribution systems, as well as sewage collection. With the industry's continuous growth, the career path program provides workers the opportunity to move along a career path within the drinking and wastewater industry.
9. Impact of Industrial Wastewater on Water Quality
The impact of industrial wastewater on water quality is a growing concern in the face of increasing industrialization. Industrial activity generates a great volume of wastewater, which can contain harmful chemicals, pollutants, and disease-causing microorganisms. If left untreated, such wastewater can contaminate surrounding land and water bodies, posing a serious threat to the health and safety of the environment and the people who depend on it. This is why measuring and treating wastewater is crucial, and why flow meters are an indispensable tool in the management of wastewater. By accurately measuring the flow of industrial wastewater, it becomes easier to identify potential issues, monitor water quality, and prevent contamination. With the help of ultrasonic flow meters and other advanced technologies, wastewater can be treated and its harmful effects minimized, ensuring the preservation of water resources for present and future generations.
10. Preventing Raw Sewage Reserve with Effective Treatment Methods.
Raw sewage reserves can lead to significant environmental problems and health hazards. Thus, proper wastewater treatment is crucial to prevent raw sewage reserve. Various effective treatment methods are available to reduce the environmental impact of wastewater on the ecosystem. Biological treatment methods are commonly used, including activated sludge, trickling filters, and anaerobic digestion, which help to break down organic contaminants in wastewater. Additionally, the use of physical-chemical treatment methods such as flocculation, sedimentation, and coagulation are also effective in removing pollutants. It is important to choose the right method for your industry and ensure that the treatment system is properly maintained and tested regularly to prevent raw sewage reserve. By implementing effective treatment methods, industries can reduce their environmental footprint and protect water resources for future generations.