Water is essential to the survival of all living creatures. Unfortunately, clean water is not always readily available, as contamination can occur through a variety of means. One effective method of purifying water involves using membrane water treatment systems. These systems offer an efficient and reliable way to remove contaminants from water sources, providing safe and drinkable water for communities across the world. In this blog post, we'll take a closer look at how membrane water treatment works and explore the benefits it offers for ensuring access to clean water.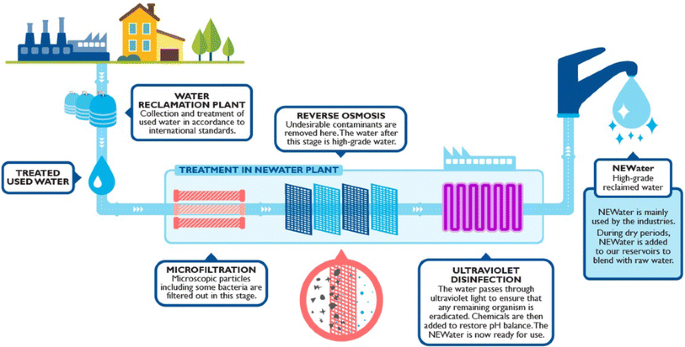 1. Introduction to Membrane Water Treatment
Introduction to Membrane Water Treatment: Membrane water treatment is a popular technology used to generate clean drinking water by removing contaminants and impurities. It involves the use of various types of membranes, such as ultrafiltration, microfiltration, reverse osmosis, and nanofiltration membranes. These membranes act as barriers, separating impurities from clean water. The technology is also used in wastewater treatment to remove solids through microfiltration or ultrafiltration. The benefits of membrane water treatment include producing low-cost and energy-efficient membranes, as well as being a preferred method compared to other water treatment technologies. Ultimately, membrane water treatment ensures safe and clean drinking water for people around the world.
2. Membrane Filtration for Wastewater Treatment
When it comes to wastewater treatment, membrane filtration is an effective way of removing solids and pollutants. Ultrafiltration and microfiltration are the most commonly used membrane technologies. These processes rely on semipermeable membranes through which water is forced at high pressure, filtering out contaminants. Membrane bioreactor (MBR) is another membrane filtration method that combines the benefits of membrane filtration with biological treatment to provide outstanding performance. While wastewater treatment has always been important, the need for water reuse has become increasingly pressing. As such, membrane technology is becoming even more critical in the water industry, as it offers a promising way to efficiently and cost-effectively clean wastewater.
3. Reverse Osmosis and Membrane Softening
Reverse osmosis is a highly effective water purification process that utilizes a semi-permeable membrane to remove unwanted molecules, ions, and particles from water. In combination with membrane softening, this method is commonly used to remove dissolved minerals and other contaminants from water. Reverse osmosis works by using a high-pressure pump to force water across the semi-permeable membrane, while membrane softening involves the use of ion exchange resins to remove calcium and magnesium ions from the water. These processes, combined with membrane filtration and other methods, are highly effective at producing clean and safe drinking water. Membrane water treatment is an important process that helps ensure clean and safe water for both residential and commercial use.
4. Properties of Membranes Used in Water Treatment
When it comes to water treatment, the properties of membranes play a crucial role in ensuring effective filtration and removal of contaminants. Membranes used in water treatment are designed to have specific pore sizes, charge characteristics, and surface properties to selectively separate different substances from water. Different membrane materials, such as polymeric, ceramic, and graphene-based, have varying properties that affect their performance in water treatment. Membranes with high flux rates and low fouling tendencies are preferred for efficient and cost-effective filtration. Understanding the properties of membranes used in water treatment is key to selecting the most appropriate membrane technology for specific water treatment applications. Overall, membranes continue to be a promising technology for treating water, ensuring access to clean and safe water sources for communities and industries alike.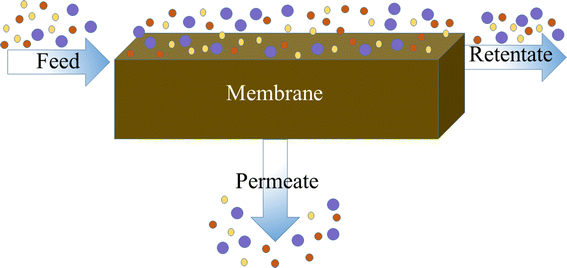 5. Role of Membranes as Barriers in Water Treatment
The role of membranes as barriers in water treatment cannot be understated. Membranes act as a physical barrier, separating unwanted contaminants and particles from clean water. They are a key component of the membrane water treatment process, which uses advanced technologies to remove impurities from water. Membranes used in water treatment are specifically designed to filter out specific types of contaminants, such as chemicals, microbes, and other unwanted materials. The effectiveness of membranes as barriers is demonstrated by their ability to trap and remove these impurities, leaving behind clean and clear water. Membrane water treatment is a critical process in ensuring that our water supply is safe and healthy. By incorporating high-pressure driven membrane processes, like ultrafiltration and microfiltration, water treatment plants can achieve the cleanest possible water for public use. Overall, membranes play a crucial role in the water treatment process and enable us to access safe, clean, and healthy water.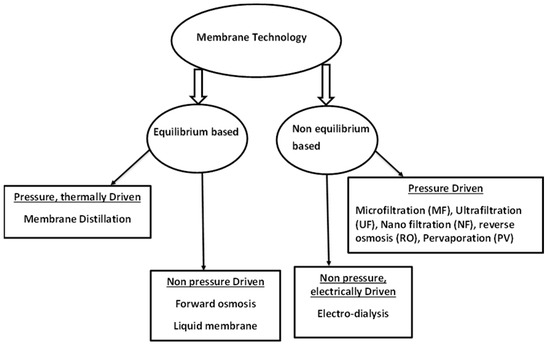 6. Membrane Filters in Water Treatment
In any water treatment process, membrane filters play a crucial role in separating dissolved or suspended particles from liquids. Ultrafiltration (U-F), microfiltration (M-F), and reverse osmosis (R-O) are some of the commonly used membrane filters for safe drinking water. These filters have different pore sizes that can reject various pollutants based on their size. Membrane filtration is the preferred method for removing bacteria and some viruses from wastewater. The filtration process involves absorbing water molecules onto the membrane surface, which diffuse through the membrane, trapping contaminants. Membrane filtration is a pressure-driven process, making it an effective method for removing pathogens from water. In summary, membrane filters are an essential part of water treatment that ensures safe, clean and pure drinking water for all.
7. Ultrafiltration and Microfiltration for Solids Removal
Ultrafiltration and microfiltration are key membrane filtration processes used in water treatment for solids removal. These processes are particularly effective in removing suspended solids with sizes ranging from 0.10 μm to about 100 μm. Ultrafiltration membranes provide separation from 1000 to 100,000 MWCO, while microfiltration rejects larger particles. By removing solids from water, these filtration techniques have proven to be invaluable in wastewater treatment, especially when combined with membrane bioreactors. Over time, the suspended solids increase the resistance of permeation and decrease water flux. However, with the use of effective membrane filters, water can be purified to meet drinkable standards by removing pathogens, colloidal materials, and salt in sea water. Membrane filtration for solids removal is one of the most efficient and cost-effective water treatment solution available.
8. Categories of Pressure-Driven Membrane Processes
The process of membrane water treatment is made possible through various categories of pressure-driven membrane processes. These processes, namely microfiltration, ultrafiltration, nanofiltration, and reverse osmosis, aim to separate particles and impurities from water through hydraulic pressure. In the sections preceding this one, we have discussed the role of membranes as barriers, the various types of filters used in water treatment, and the benefits of membrane water treatment. Now, it is important to understand that pressure-driven membrane processes play a crucial role in achieving efficient wastewater treatment. For instance, ultrafiltration and microfiltration are highly effective in solids removal, thus improving water quality. Membrane water treatment is a complex process that requires precision and attention to detail. Therefore, understanding these categories of pressure-driven membrane processes is crucial in achieving optimal results.
9. Benefits of Membrane Water Treatment
Membrane water treatment offers several benefits in comparison to traditional treatment methods. Some advantages include the ability to remove particles as small as viruses, improved efficiency, and reduced chemical usage. The use of membrane water treatment can also lead to increased sustainability as it requires less energy and produces less waste. The different categories of pressure-driven membrane processes, such as ultrafiltration and microfiltration, are versatile and can be used for a range of water treatment applications. Overall, the properties of membranes used in water treatment make it an attractive option for generating clean drinking water, softening water, and removing contaminants from wastewater.
10. Basic Principles of Membrane Separation or Treatment
In order to fully understand how membrane water treatment works, it's important to understand the basic principles of membrane separation or treatment. Membrane separation is a physical separation technique based on pore size, molecule size, and surface hydrophilicity or hydrophobicity. Essentially, it's all about using barriers, or membranes, to filter out unwanted particles and molecules from water. This process can be achieved through a variety of pressure-driven membrane processes, including ultrafiltration, microfiltration, and reverse osmosis. The benefits of membrane water treatment are numerous, including the production of clean drinking water and the ability to recycle and reuse water. By understanding the basic principles of membrane separation or treatment, we can better appreciate the importance and effectiveness of membrane water treatment technology.