How Do You Know When To Change Reverse Osmosis Filters?
Reverse osmosis (RO) systems are an essential tool for purifying water in many industries and household settings. They work by removing impurities and contaminants that can be harmful to our health, leaving us with clean, safe and drinkable water. However, like any filtration system, the efficiency of RO filters decreases over time as they become clogged with debris and pollutants. This raises the question: how do you know when to change reverse osmosis filters? In this blog, we'll explore some key factors that can influence the longevity of RO filters and help you determine when it's time for a replacement.
1. Introduction: Importance of Changing RO Filters
In maintaining an RO system, it is crucial to regularly change the filters to ensure the system's optimal effectiveness. As discussed in the previous sections, the RO pre-filters need to be changed every six to twelve months, while the carbon post filter should be changed every 12 months. The RO membrane should ideally be replaced every two to four years. The pre-filters should also be replaced every six to nine months to prevent clogging, which can affect the entire system's performance. It is essential to stay on top of replacing filters to avoid costly system issues and maintain optimal water quality. By following the recommended filter replacement intervals, individuals can ensure their RO system runs smoothly and effectively.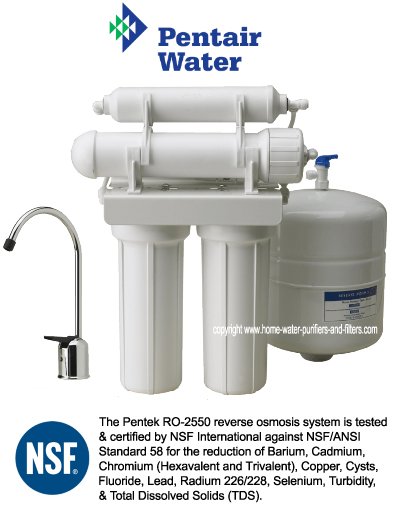 2. Understanding the Different Types of RO Filters
In order to understand when and how often to change your reverse osmosis (RO) filters, it's important to understand the different types of filters used in these systems. There are typically four types of pre-filters used in reverse osmosis systems: sediment, carbon block, granular activated carbon (GAC) and the RO membrane. Sediment and carbon pre-filters are used to trap larger particles and reduce chlorine or other chemicals, while the RO membrane is responsible for removing up to 98% of dissolved solids. GAC filters are often used to remove specific contaminants like pesticides or heavy metals. Understanding the function of each filter type will help determine the appropriate replacement intervals to maintain optimal water quality.
3. How Often Should RO Pre-Filters be Replaced?
Regular replacement of reverse osmosis (RO) pre-filters is essential to maintaining the quality of your water and the efficiency of your system. As previously mentioned, these pre-filters typically last between six months to a year, depending on usage and the level of contaminants in your water. It's crucial to follow your system's recommended replacement schedule to avoid clogged filters and reduced water flow. Neglecting regular filter changes can lead to costly repairs in the long run. Additionally, it's important to factor in the quality of your water source and consider changing your pre-filters more frequently if you are dealing with high levels of chlorine, pesticides, or other chemicals. Overall, following a regular pre-filter replacement schedule will help you maintain optimal water quality and prevent issues with your RO system.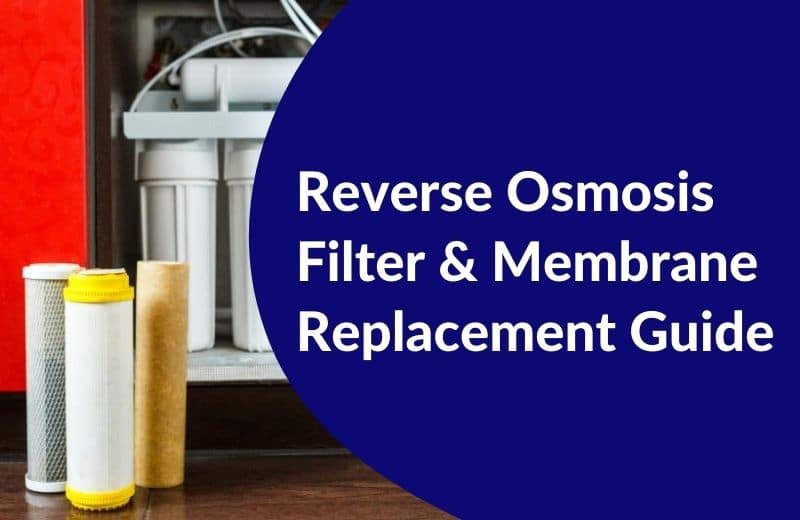 4. How Often Should the RO Membrane be Replaced?
The most critical filter in a reverse osmosis system is the RO membrane – it plays the primary role in removing dissolved solids, heavy metals, and other contaminants from the water. As with any filter, it will eventually become clogged and less effective over time. Therefore, it is important to change the membrane every 2-5 years, depending on how well it is maintaining water quality. Routinely flushing the system with clean water can extend the life of the membrane. Additionally, it is important to replace pre-filters more frequently to prevent sediment and debris from reaching the membrane and reducing its effectiveness. Ensuring the proper maintenance of an RO system thus reduces the need for more frequent, costly filter replacements. Remember that following the manufacturer's recommendations on filter replacement and system maintenance is essential for ensuring better long-term water quality.
5. Frequency of Changing Sediment and Carbon Pre-Filters
When it comes to changing sediment and carbon pre-filters in your reverse osmosis (RO) system, the frequency can vary depending on the water quality in your area. Generally, sediment pre-filters should be changed every 6-12 months, but in areas with high turbidity, they may need to be replaced more frequently. Carbon pre-filters should also be changed every 6-12 months to ensure they effectively remove chlorine and other impurities from your water. By staying up-to-date on these pre-filter replacements, you can help prolong the lifespan of your RO membrane and maintain optimal water quality. With Nu Aqua's transparent sediment filter housing, it's easy to monitor the buildup of sediment and determine when it's time for a replacement.
6. Signs Your RO Filter Needs Replacing
Section 6: Signs Your RO Filter Needs Replacing
Regular replacement of RO filters is crucial for optimal water quality. But, how do you know when it's time to replace them? There are some signs to look out for. Firstly, if you notice a significant decrease in water pressure, it could be due to a clogged filter. Another indicator could be a change in water taste, odor or color. The filters might also emit strange sounds when they are reaching the end of their lifespan. To avoid the risk of drinking contaminated water, it's advisable to replace the filters as soon as possible once you notice these warning signs. Maintaining optimal water quality is possible with regular and timely filter changes.
7. Avoiding Costly System Issues with Regular Filter Changes
Regular filter changes may seem like a trivial task, but neglecting this important maintenance routine can lead to costly system issues down the line. A clogged filter can not only decrease the efficiency of your reverse osmosis system, but it can also damage the RO membrane, which is a pricier component to replace. By changing your filters on a routine basis, you can avoid sediment buildup and ensure the longevity of your RO system. Additionally, regularly replacing your filters can also save you money in the long run, as a well-maintained RO system can last up to 10-15 years. So, make sure to set up a schedule for filter changes and keep your reverse osmosis system running smoothly.
8. Key Factors Affecting Filter Replacement Intervals
There are several key factors that can affect how often you should be replacing the filters in your reverse osmosis system. The quality of the water that you are filtering, as well as how much water you are using, can play a significant role in the lifespan of your RO filters. Other factors, such as the level of maintenance that your system receives and the age of your system's components, can also impact how often you need to replace your filters. By keeping track of these factors and scheduling regular maintenance appointments with a water treatment expert, you can help prolong the lifespan of your RO filters and ensure that your system continues to provide clean, safe drinking water for you and your family.
9. Steps to Take When Replacing RO Filters
When it's time to replace RO filters, it's important to follow the right steps to ensure optimal functionality of your reverse osmosis system. Start by turning off the water supply and shutting off the tank's valve. Disconnect the tubing and remove the old filter(s). Follow the instructions that came with your replacement filter set, and install the new filters in the correct order. Once all filters are installed, refill the tank and discard the first tank of filtered water to eliminate any residual carbon fines. Finally, turn on the water supply and allow the system to run for several minutes until the tank is full. Regularly replacing RO filters in a timely manner can help maintain optimal water quality and protect against potential system problems down the road.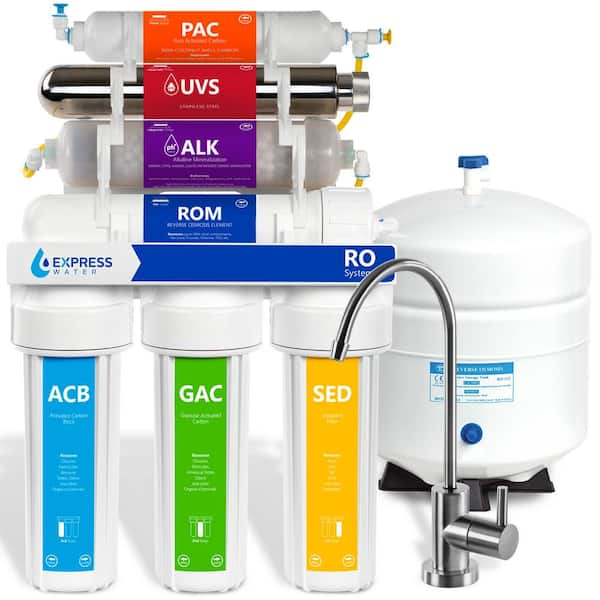 10. Conclusion: Maintaining Optimal Water Quality with Regular RO Filter Changes
In conclusion, regular filter changes are essential for maintaining optimal water quality with your reverse osmosis system. By understanding the different types of filters and how often they should be replaced, you can avoid costly system issues and ensure that your water is free of contaminants. Signs that your RO filter needs replacing include reduced water flow or pressure, off-tasting water, and low salt rejection. Key factors affecting filter replacement intervals include usage, water quality, and the number of people in your household. When replacing RO filters, it's important to follow the appropriate steps to ensure that the system is clean and properly functioning. In summary, by making regular filter changes a priority, you can enjoy clean and safe drinking water for you and your family.